WhereTo: Matching Crowds with Open Spaces in NYC

Have you ever gone out in NYC or another large city in a group of 6 or more? Was finding space for that group a challenge? If you're like the majority of the people to whom we posed this question, your answer to both questions is yes.
WhereTo, a mobile app, was designed to solve this problem by connecting groups of people with venues that report to have unused space.
ROLE: scrum master & project manager
While this was a highly collaborative process, we each took ownership of certain aspects. I took the lead on ensuring that we stayed on task and on schedule, with twice daily check-ins and frequent updates to administration documents. Because of my previous experience in the food and beverage industry, I was also able to use my connections to recruit seasoned restaurant professionals to help us make the solution useful for both guests and hosts.
As an aside — Dropbox Paper was enormously helpful in keeping the team organized, and I now recommend it for all collaborative projects.
Competitive & Comparative Analysis
Our analysis of the existing marketplace showed that guests have tools to share locations and make reservations, but they either need to plan well in advance or know exactly what type of venue they want. The current landscape consists of content-based apps such as Yelp, and process-based apps such as OpenTable.
While OpenTable partially addresses this issue, adding in a solution such as WhereTo would allow them to meet the needs of large groups - a demographic currently underserved in urban markets - in real time.
INTERVIEW PROCESS
Data was captured via manual notes, as well as audio recordings which were later transcribed. Interviews lasted 30-40 minutes per session, and were conducted primarily over the phone.
INTERVIEW STRUCTURE
1 interviewee
1 interviewer
1 note take
We used snowball recruiting and social networking to recruit potential interviewees, specifically seeking out individuals in NYC or an equivalent city who either frequently arrange large group outings or have significant experience in the restaurant/bar industry. 5 individuals in each category were interviewed.
challenges for bars & restaurants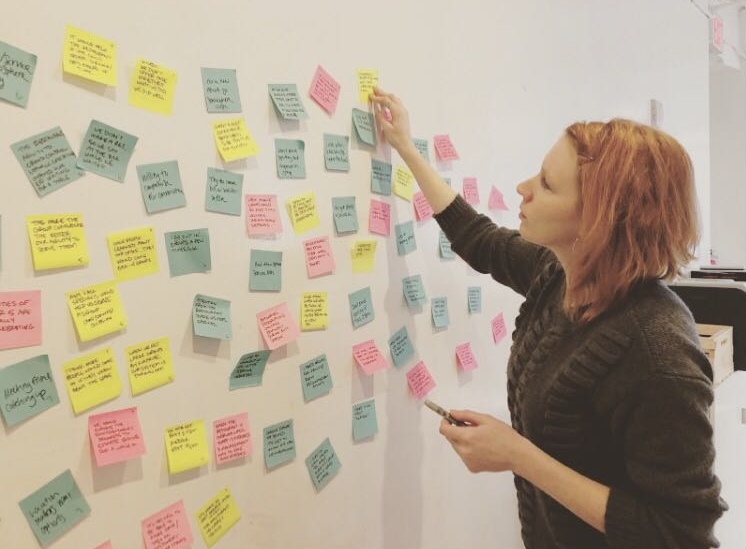 We analyzed interview transcripts, summarized observations into succinct statements, and then grouped these statements into categories to highlight trends and reveal insights.
I Statements
These categories were used to generate the following series of "I Statements," which we used to pinpoint trends in user behaviors and needs. Those most relevant to our product are in bold.
"I love discovering new places in the city."
"I enjoy the social aspect of going out to eat/drink."
"I tend to have specific criteria in mind when selecting a venue."
"I communicate with my group and the venue to ensure proper bill payment."
"I take on a leadership role in my group, communicating key logistics to relevant parties."
"I can provide the best experience for my customers when I know personal details about them."
"I consider location as a primary factor when selecting a venue."
"I would like to fill unused space in my venue."
"I can provide the best customer experience when I know what to expect for the night."
"I can provide the best customer experience when a clear system is in place."
"I prefer to patronize restaurants that treat me like family."
"I want to minimize logistical surprises when I go out to eat/drink."
"I have specific requirements for accepting bookings at my venue."
"I try to accommodate unexpected groups whenever possible, but certain criteria have to be met."
"I appreciate the convenience of automated reservation systems, but am frustrated by their limitations."
Insights
Location is the most important factor in selecting a venue

Other important factors include: menu, seating variety, ambiance, service

Most venues consistently have unused space, but lack the tools and time to market them to the public

Potential guests want the tools to make informed decisions but are easily overwhelmed

Customers greatly value personalized service from hosts

Hosts would like to have more information about their customers to be able to provide more personalized service

A communicative group leader is valued by both host and guests, as to facilitate a positive experience

The role of group leader often shifts, because of the added responsibility and stress of the role

Guests who plan ahead value control and typically call to reserve space, while guests who organize at the last minute prioritize convenience and prefer to book online
insight summary
The challenge for guests is finding a location for their group, without having to make excessive decisions or worry that the staff or venue can't comfortably accommodate them. Most venues do have available space throughout the week, but unless a formal reservation has been placed those spaces tend to go unused. Bar and restaurant managers would like to be able to connect with new guests, but don't always have enough tools or resources to do so.
Problem Statement
Space is at a premium in the Greater NYC area, and guests often find it challenging to find a location that can accommodate a larger group. How might we make it easier for people to locate and fill the space, while also ensuring that the participating restaurants benefit and profit from the experience?
Using the MoSCoW Method (Must/Should/Could/Won't Haves), we determined the following features would be essential for our Minimum Viable Product (MVP).
Our MVP requirements were based on the insights garnered from our interviews. We knew our app would need to address the main goal to quickly find a convenient and accommodating venue in real-time, and we made our design decisions with this primary objective in mind.
usability testing
We started with a low-fidelity prototype to test the basic logic of our navigation and flows, iterating after each of our three rounds to improve ease and enjoyability of use.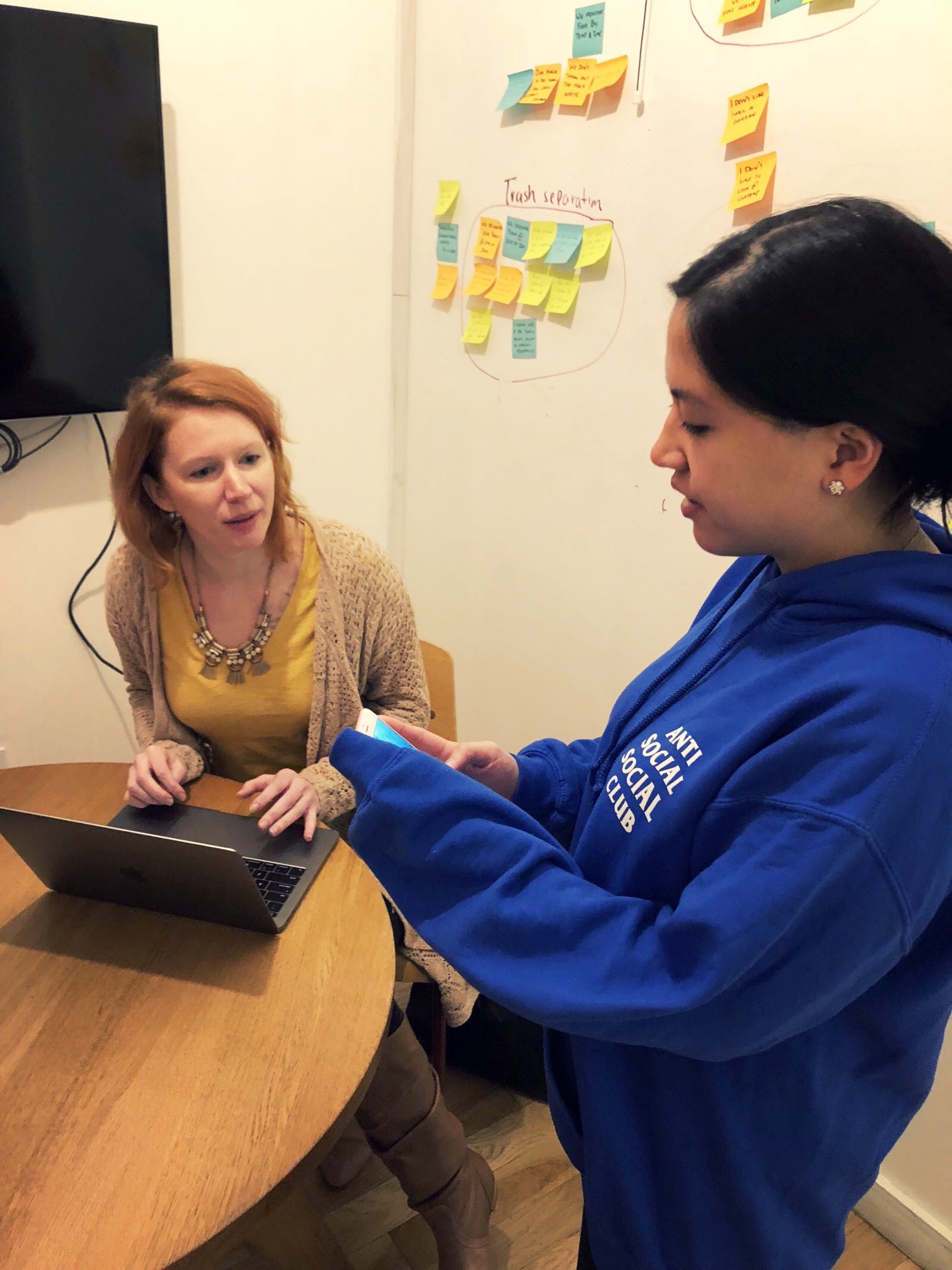 Usability Testing Feedback
"I think it's cool and a great concept. The application is relatively intuitive and straightforward."
"It's super easy, so I don't have to think about; it is expecting what my next moves are."
"Very easy to use!"
"I liked the map view, clear to search by location. Everything that I clicked was very clear."
Prototype is designed to be viewed on a Mobile Device
Developer Specifications
user flows